Contact
Main contact details and mailing lists
Main contact details:
Chair of the Action:
Prof Raphael Hirschi (UK)
Astrophysics Group
School of Chemical and Physical Sciences
Lennard-Jones Laboratories (LJ 2.09)
Keele University
Staffordshire
ST5 5BG
United Kingdom
Tel: +44 (0)1782 733324
Email:r.hirschi_AT_keele.ac.uk
(replace "_AT_" by "@")
Vice Chair of the Action:
Dr Maria Lugaro (HU)
Konkoly Observatory
Konkoly Thege Miklos ut 15-17
1121 Budapest
Hungary
Tel. +3613919363
Email: maria.lugaro_AT_csfk.mta.hu
Science Officer:
Dr Mafalda Quintas
COST Office, Avenue Louise 149, 1050 Brussels, Belgium
Tel. +3225333834
mafalda.quintas_AT_cost.eu
Dissemination/Press point of contact:
Prof Jordi Jose
Dept. de Fisica
Universitat Politenica de Catalunya (UPC) BarcelonaTech
EEBE
C. Eduard Maristany 10
E-08019 Barcelona (Spain)
Tel: +34-93-413.73.64;
Fax: +34-93-413.74.01
jordi.jose_AT_upc.edu
Grant Holder:
Mafalda Pinto Basto (PT)
FCiências.ID
Campus of the Faculty of Sciences of the University of Lisbon
Building C1, 3rd Floor, Campo Grande,
1749-016 Lisboa, Portugal
Tel: (+351) 217500032
Email: grantholdca16117_AT_fciencias-id.pt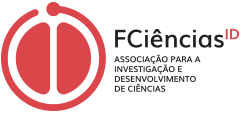 The CORE team and other coordinator names are listed in the Management Structure information page.
Mailing lists:
A mailing list has been set up to keep everyone interested in the ChETEC Action activities updated. Please email Raphael Hirschi if you want to be added to the mailing list.